Presenter Bios
Jonathan Martinis, J.D., Esq.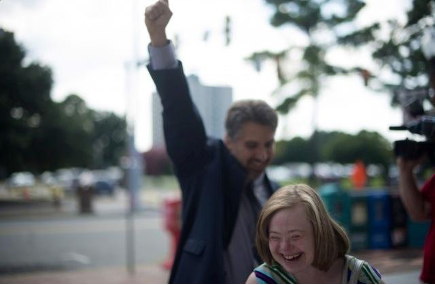 Jonathan Martinis is the Senior Director for Law and Policy at the Burton Blatt Institute at Syracuse University, leading its efforts to ensure that older adults and people with disabilities have access to the service and supports they need to lead independent, inclusive lives.
In 2013, Jonathan represented Margaret "Jenny" Hatch in the "Justice for Jenny" case: the first trial to hold that a person has the right to use Supported Decision-Making to make her own life choices instead of being subjected to a permanent, plenary guardianship. Since then, he has represented people and served as an expert witness in Supported Decision-Making in several states. He has also lead Supported Decision-Making projects in New York, Nebraska, Ohio, California, Virginia, North Carolina, Vermont, Missouri, and Kansas and trained tens of thousands of older adults, people with disabilities, families, and professionals in Supported Decision-Making theory and practice. Jonathan has authored or co-authored over 60 publications on Supported Decision-Making, including the first textbook and first theory to practice guidebook on the subject.
Julie Brefczynski-Lewis, PhD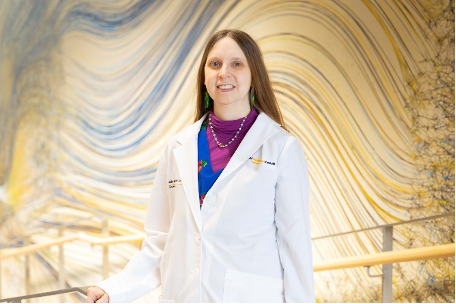 Dr. Julie Brefczynski-Lewis is a Research Assistant Professor in the Department of Neuroscience at West Virginia University. She received her PhD in Cell Biology, Neurobiology, and Anatomy from the Medical College of Wisconsin. Brefczynski-Lewis has been practicing mindfulness for more than 20 years and researching its effects for the past decade. Currently, the Brefczynski-Lewis lab is testing the effectiveness of mindfulness compassion meditation to help deal with the stress and negative emotions. She is also researching a novel imaging method using brain-dedicated Positron Emission Tomography (PET) that allow more realistic behavioral studies in which participants can move while having their brains scanned. She holds multiple patents, including for a device that couples in-motion PET brain scanning with virtual reality.
Jacob Greenfield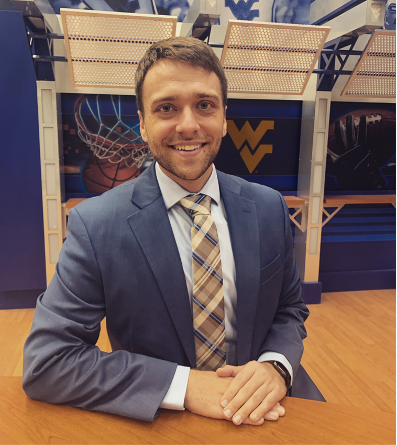 Jacob Greenfield is an Assistant Professor in the Division of Occupational Therapy at West Virginia University. He received his Master of Occupational Therapy from WVU and is currently working towards his Doctor of Occupational Therapy Degree through Chatham University. He is a Certified Stroke Recovery Specialist© and is certified in aquatic therapy, Saebo fitting, and ADHD rehabilitation. He has been involved in clinical practice for 3 years where his main focus has been on stroke and traumatic brain injury rehabilitation. He recently transitioned to academics where he instructs students in courses pertaining to health and wellness as well as clinical reasoning. He also serves as the primary OT in the WVU faculty practice clinic where he provides outpatient services with an emphasis on Neurologic conditions. He is a part of the cancer survivorship team through the WVU Cancer Institute and the Funds for Your Application Review Team through the WV CED.
Melanie Whetzel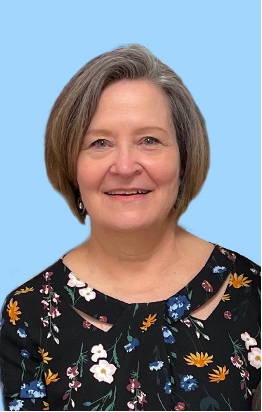 Melanie Whetzel joined the Job Accommodation Network (JAN) staff as a Consultant on the Cognitive/Neurological Team in February 2008. She now provides expert level consultation and team leadership as a Lead Consultant on JAN's Cognitive/Neurological Team. As the lead member of the Cognitive/Neurological Team, Melanie enables adults with disabilities to become effective self-advocates, to understand their rights under the Americans with Disabilities Act (ADA), and to be effective employees. She also assists employers in understanding their responsibilities under the ADA and how to accommodate employees with disabilities so they can continue to work productively. Melanie specializes in learning disabilities, mental health conditions, intellectual/developmental disabilities, autism spectrum disorders, and brain injuries.
Melanie is a respected and sought-after speaker who presents nationally on accommodation and ADA topics ranging from mental health conditions to conduct and performance issues, learning disabilities, attention deficit hyperactivity disorder, brain injuries, and more. She has also authored numerous publications for JAN and outside sources.
Prior to her career with JAN, she taught and advocated for students with disabilities in the public-school system for fourteen years. Becoming a JAN Consultant was a perfect way to transition from teaching and advocating for students, assuring they had the modifications they needed to be successful in the classroom, to facilitating adults in their employment pursuits and helping them be successful in the workplace.
Melanie holds a Master of Arts degree in Special Education, a Bachelor of Arts degree in English, and has earned sixty hours above masters' level. Her post-graduate work has been primarily focused on special education. She has completed a graduate certification in Career Planning and Placement for Youth in Transition and became a certified brain injury specialist in December 2014.
Christina E. Smith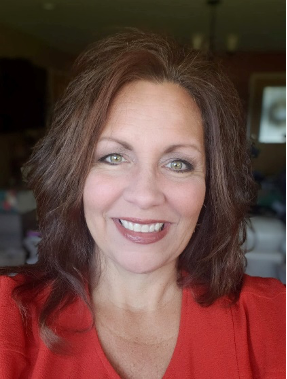 For the past 20 years, Christina has been an advocate and professional in the non-profit arena, having worked in to ensure that the disability service agencies provided programs, services, advocacy, and supports to children and adults with intellectual and developmental disabilities and their families. This was accomplished by encouraging, assisting, and empowering them to live, work, learn, worship and play in their communities with those they chose. As an executive director, she was responsible for overseeing the implementation of more than 30 services and programs for children and adults ranging from birth through the end of life. In this role, she served on numerous local and state committees and boards, and has presented on disability issues at local, state and national levels for many years.
More importantly than the professional role in the field of disabilities however, Christina has first-hand knowledge and experience of the issues families and individuals with disabilities face daily, as her youngest child was born with Down syndrome and she has had to navigate the system through multiple health issues and developmental delays since her birth. While her daughter is not the only family member with a disability, Christina understands as a sibling also, the important role of advocacy when assisting families and individuals who are seeking supports and services in the community.
A native of Parkersburg, WV she and her husband, Tim, reside on their farm in Belleville, WV with their two daughters – 22 year old, Olivia, and 19 year old, Anna Christina has a bachelor's degree in business from WV State College and a minor in communications, and prior to her position in the disability field, worked primarily in healthcare and non-profit marketing and development.
Richard Ward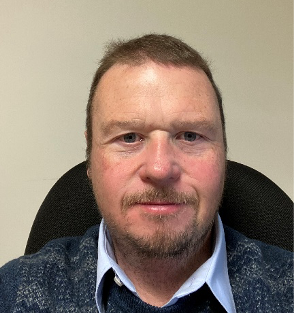 Richard Ward graduated from Glenville State College in 1996 with a B.S. Degree in Behavioral Science and an A.S. Degree in Criminal Justice and began working as a Licensed Social Worker providing in-home family preservation and therapeutic foster care services. He began working on a Master's Degree in Community Agency Counseling at Marshall University and upon completing that in 2001, started providing intensive in-home therapy to at-risk children and families. He also worked as a middle school counselor and as a licensing specialist for a therapeutic foster care agency. Richard began working for the West Virginia Division of Rehabilitation Services (DRS) as a rehabilitation counselor in October of 2004 providing vocational counseling to individuals with disabilities helping them achieve positive employment outcomes. He later began working as a supervisor for DRS overseeing three (3) vocational rehabilitation offices. He is currently serving as a Statewide Program Specialist for DRS in the areas of Behavioral Health, Corrections, and Community Assets. Richard provides technical assistance to vocational rehabilitation (VR) counselors who are helping individuals with behavioral health conditions as well as individuals with disabilities and criminal histories obtain and maintain positive employment outcomes. He serves as the Agency liaison to various partner agencies and works to provide information about the services DRS provides.
Ann Watts McDaniel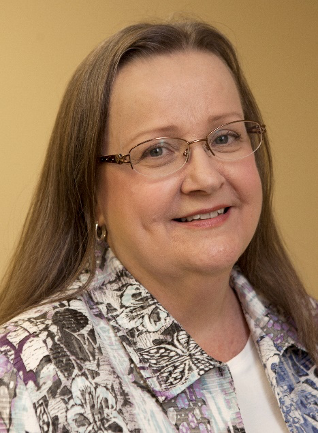 Ann McDaniel is the Executive Director of the West Virginia Statewide Independent Living Council (SILC). She has Master's and Bachelor's Degrees from Marshall University and has worked in the independent living and advocacy field since 1985, beginning with eleven years at the Mountain State Centers for Independent Living in Huntington, WV followed by her current position. Under her direction, the SILC has developed 10 State Plans for Independent Living (SPILs) and sponsored, organized, and conducted multiple WV Disability Caucuses and Youth Disability Caucuses. Ann has served as a mentor to many other SILCs across the country, provides training & technical assistance, and teaches on-line courses and webinars through the national IL Net training project. She has also provided training on Independent Living, disability history, advocacy, and the legislative process on the state, regional and national level as well as providing training and strategic planning for SILCs in several other states across the nation. Ann served on the board of the National Council on Independent Living for many years, was board secretary twice, and is chair/co-chair of multiple NCIL committees.
Dr. Leslie E. Tower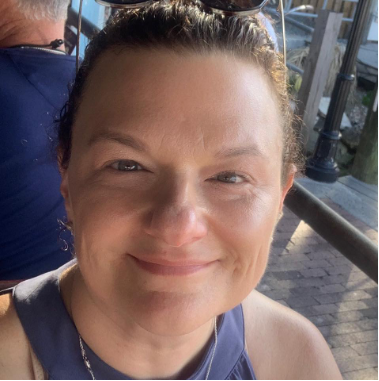 Dr. Leslie E. Tower is Director of the WVU Women's Resource Center and Professor and Assessment Coordinator in the School of Social Work. She has been teaching policy and law classes since 1999. Her research has been funded by NSF, FDA, and USDA as well as private foundations. Tower was co-principal investigator on the original WVU NSF ADVANCE grant. She led the policy development component of it, resulting in numerous work/life integration policies. One of her publications from the project, was highlighted in Science.
Michelle Richmond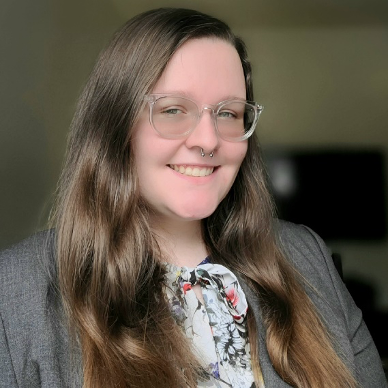 Michelle Richmond is a graduate assistant at both the WVU Women's Resource Center and the WVU School of Social Work. She is a graduate student in WVU's Master of Social Work program. Mrs. Richmond graduated from WVU in 2021 with her Bachelor of Social Work and a minor in Psychology.
Steve Wiseman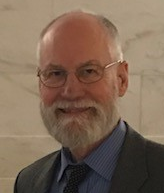 Steve has served as the Executive Director of the WV Developmental Disabilities Council for the past 22 years. His prior positions include Director of the WV Division of Developmental Disabilities Services; Director of WV's Deinstitutionalization and Community Services Development Project – The "Medley Project"; and Superintendent, Director of Adult Services, and HomeBased Training Consultant for a county Board of MR/DD Services in Ohio.
As part of his responsibilities as the DD Council Executive Director, he has served on numerous commissions, boards, councils, and other groups focused on the development of quality community-based services for people with developmental and other disabilities. He is currently the Chair of the WV Olmstead Council and the State Monitoring Committee for Transitional Group Facilities. He has served as a consultant for the Federal Administration on Developmental Disabilities and for DD Councils in other states several times. Steve also lectures in university and other settings on issues that affect people with disabilities and other people who are devalued by society. He has led several training teams in West Virginia, Massachusetts, and Ontario, Canada in the evaluation of human service programs.
Eric Thompson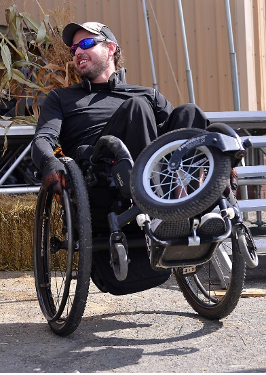 Eric Thompson (E.T.) is the Founder, Director, and Public Outreach Coordinator for Access On The Go (WV On The Go Inc) a 501(c)(3) nonprofit with the Mission: Promoting Community (ADA/ABA) Accessibility, Accessible Recreation, Business Profitability, and Advocating for the Rights of People With Disabilities.
After a Spinal Cord Injury sustained in a motor vehicle collision left Eric paralyzed from mid-chest down, his eyes were opened, not only to his own particular limitations, but also to a whole world of Accessibility issues negatively affecting People With Disabilities (PWDs) and communities throughout the West Virginia Region.
In 2013, Eric created the WV On The Go Community Accessibility Improvement Project compiling free resources and utilizing direct advocacy to motivate businesses and organizations to identify, pledge to correct, fund, and achieve Necessary Improvements removing Barriers to Access preventing People With Disabilities (PWDs) from acquiring Equal Access to Public Goods and Services, hindering the development of sustainable Livable Communities, and negatively impacting Quality of Life throughout the Mountain State.
Prior to this, Eric served as pre-hospital rescuer, Professional Ski Patroller, certified Class V commercial Raft Guide/Guide Trainer/River Manager, outdoor sports and experiential education instructor/facilitator, National Outdoor Leadership School (NOLS) and Remote Medical International (RMI) trained Wilderness and National Registry Emergency Medical Technician with certifications in Pre-Hospital Trauma Life Support (PHTLS-NAEMT), Medical Person In Charge (MPIC-USCG), and Swiftwater Rescue Technician (SRT-Rescue 3 International), was a Fraud Detection Analyst and Client Service Manager for Fortune 500 companies Certegy and FIS, studied International Studies - Global Security at University of Wisconsin-Madison, was born and raised in West Virginia.
Eric now provides Accessibility, Disability, and Adaptive Sports Consulting, Advocacy, and Promotion, created the HandiCraft Adaptive whitewater outfitting (enabling PWDs to more safely and independently participate in Adaptive Whitewater), is a member and test-pilot for Team Creature Craft / Sawyer Paddles & Oars, oversees Access On The Go's current Projects, and has been featured in numerous publications/broadcasts including: Blue Ridge Outdoors, Highland Outdoors, Southerly Magazine, NOLS blog, Whirlwind Wheelchair Newsletter, Canaan Valley Org blog, Thomas Times, WOAY, WDTV, and soon to be featured primetime nationwide on PBS: America Outdoors with Baratunde Thurston airing July 2022.