WV Virtual Traumatic Brain Injury (TBI) Conference 2021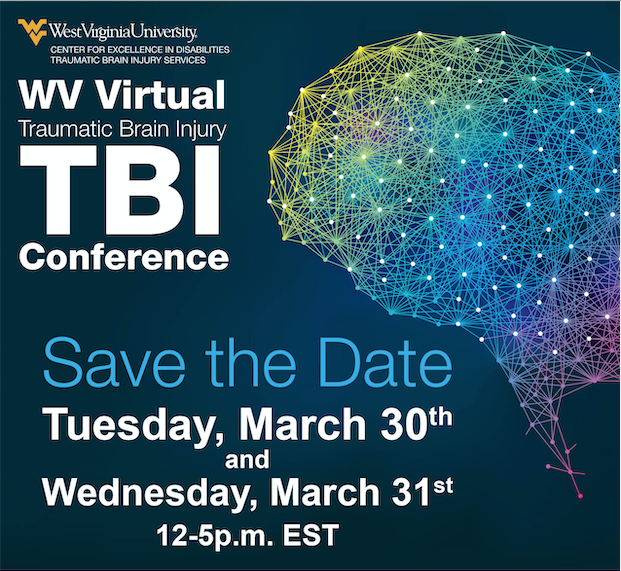 TBI across the spectrum from concussion to severe TBI. No brain injury is too mild or too severe to lose hope.
The WV Virtual Traumatic Brain Injury conference is hosted by disability partners across the state including the WVU Center for Excellence in Disabilities, WVU Division of Occupational Therapy, WVU Division of Physical Therapy, HealthWorks, Disability Rights of WV and WV Division of Rehabilitation Services.
Schedule at a Glance
Tuesday March 30
Wednesday, March 31st
CEUs
Social Work
Certified Brain Injury Specialist (CBIS)
Licensed Professional Counselor (LPC)
Nursing
Physical Therapy (PT)
Occupational Therapy (OT)
TBI Conference 2021 Recorded Sessions
Keynote Speaker: Eric Washington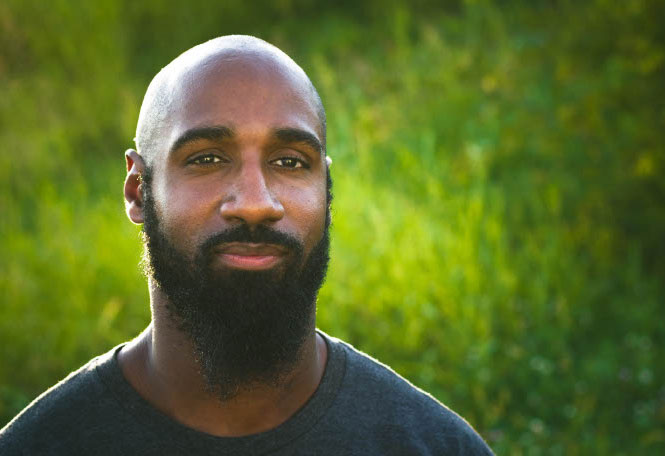 My name is Eric Washington from Detroit, Michigan. I'm a former football player for the University of Minnesota and the University of Kansas. My football career ended September 30th, 2006 against the University of Nebraska due to a concussion and spinal cord injury. After recovering from the neck injury, I returned to graduate with my bachelor's degree in Applied Behavioral Sciences working with adults with developmental disabilities. After years of recovering mentally and physically I decided to devote my life to helping people that suffer from a TBI or helping the homeless population find resources in the community.
Closing Speakers: PINK Concussions - Katherine Price Snedaker, LCSW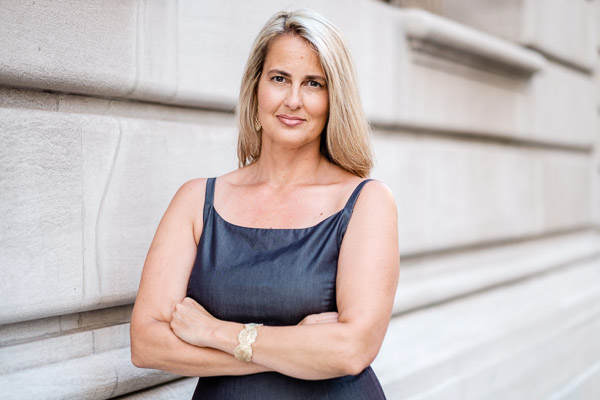 Katherine Price Snedaker, LCSW, is a brain injury professional, therapist, researcher, brain injury survivor and parent of a child with a brain injury. She is the Executive Director and Founder of PINK Concussions, a 501c3 non-profit, for female brain injury whether from sport, domestic violence/assault, accidents or military service.
Katherine has presented on sex differences in brain injury for organizations such as the United States Department of Veterans Affairs VA, the Defense and Veterans Brain Injury Center DVBIC, the Defense Centers of Excellence for Psychological Health and Traumatic Brain Injury, the American Academy of Neurology Sports Concussion Conference, and the International Brain Injury Association.
Katherine has produced seven International Summits on female brain injury with Georgetown University Medical Center, Palo Alto VA Healthcare System, International Brain Injury Association, the International Conference on Paediatric Acquired Brain Injury and Mount Sinai (CTE in Women).
Katherine conducts research studies and facilitates ongoing support groups for women, young women, veterans, and caregivers/parents as well as medical professionals. Katherine's work with PINK Concussions has been featured in Scientific American, Marie Claire, US News and World Report, The Washington Post, HEALTH, STAT, AP the Big Story, Neurology Advisor as well as ESPN, FOX News, and Good Morning America.
2019 Awards
Brain Injury Alliance of Connecticut's Education and Awareness Award
Darien/Norwalk YWCA's Woman of Distinction Award
PINK Concussions Mission: PINK Concussions' mission is to drive change and innovation to develop sex/gender-appropriate, evidence-based research approaches on identification, management and support of women and girls with brain injuries.
Lyn Turkstra, PhD, Reg-CASLPO
Dr. Lyn S. Turkstra is a Professor at McMaster University, and head of the McMaster Speech-Language Pathology graduate program. Her research and clinical focus is on maximizing communication in everyday life for individuals with brain injury and their families. Dr. Turkstra has helped develop national and international practice guidelines for TBI rehabilitation, especially rehabilitation for people with cognitive and communication challenges.
Nathan Ernst, PsyD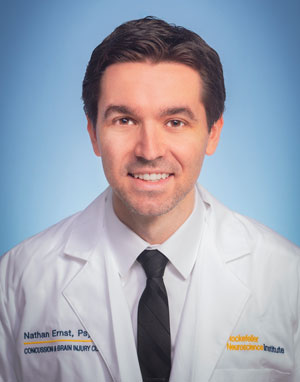 Nathan Ernst, PsyD has joined WVU as the director of the Rockefeller Neuroscience Institute Concussion Clinic to provide evaluation and treatment for patients with concussions/mild traumatic brain injury.
After earning his doctoral degree from Chestnut Hill College in Pennsylvania, Dr. Ernst completed Internship at the University of Kansas Medical Center, where he developed an interest in traumatic brain injury. He then completed a two-year fellowship at the University of Pittsburgh Medical Center (UPMC) Sports Medicine Concussion Program where he received specialized training in the evaluation and management of both sport-related concussion (SRC) and non-sport trauma. While on fellowship he worked closely with the Pittsburgh Steelers and Pittsburgh Penguins and provided pre-season baseline concussion testing for both organizations. Clinically, he sees patients ages 5 and up, and has experience with both sport and non-sport head injuries.
Jason Young, MSW, CBIS
Jason Young is the Executive Director of Community Brain Injury Services (CBIS) in Richmond, Virginia. Jason has worked in a variety of roles at CBIS since 2000 and has held the position of Executive Director since 2005. Jason obtained a Master's Degree in Social Work from Virginia Commonwealth University and an Undergraduate degree in Psychology from the University of Richmond.
Community Brain Injury Services opened in 1999 with the establishment of the first brain injury Clubhouse program in Virginia, a model that has since become one of the three state defined safety net services for persons with brain injury in Virginia. CBIS opened a second, ABI Clubhouse in Newport News, Virginia in 2005 and began offering long term case management services in 2007. CBIS is currently the designated safety net provider for an 18 locality service area encompassing the Metro Richmond and Virginia Peninsula areas and annually serves more than 300 persons impacted by brain injury and their family/caregivers annually.
Jason is extremely active and passionate about shaping public policy for persons with brain injury in the Commonwealth of Virginia. He has served in a variety of leadership capacities with the state and national brain injury community, including two terms as Chair of the Virginia Alliance of Brain Injury Services Providers, 2 terms as a member of the Virginia Brain Injury Council and he was a founding member and inaugural Board President for the International Brain Injury Clubhouse Alliance. Jason also served as the lead researcher on a landmark research project on ABI Clubhouses, "Evaluating Brain Injury Clubhouses and their impacts on neurobehavioral functions and Participation".
Jason was an appointed member to Virginia Governor McDonnell's Mental Health Task Force. Jason has been recognized as one of Richmond Virginia's Top 40 under 40 and was the 2014 recipient of the Brain Injury Association of Virginia's Weinstock Award. Jason is a frequent presenter at local, state, and national conference on brain injury, public policy, and most specifically on the development of the ABI Clubhouse model.
Katharine Stout, MBA, DPT, NCS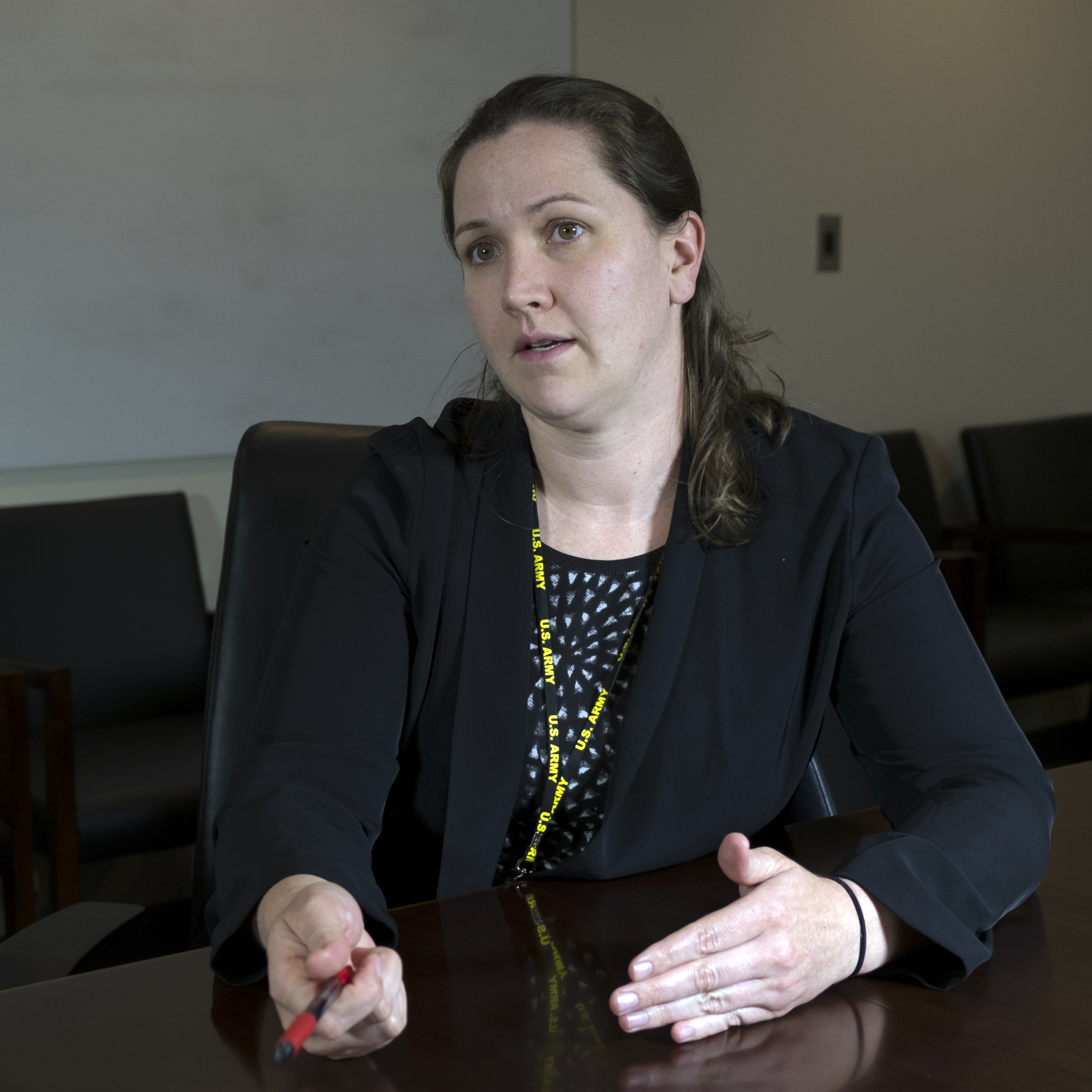 Dr. Stout is the Lead for Clinical Affairs at the Traumatic Brain Injury Center of Excellence, Defense Health Agency. She received her Doctorate in Physical Therapy from Northeastern University and her Master's in Business Administration with a concentration in Healthcare Administration from the University of Scranton. She is a board certified Neurological Specialist by the American Board of Physical Therapy Specialties. For the last 15 years she has worked in TBI and military medicine in a variety of roles to include direct clinical care, research portfolio management and program management within Telehealth. In addition to her work with the Military, she is adjunct faculty at the University Of Maryland School Of Medicine and served a 4 year term as a board member for the Maryland Board of Physical Therapy Examiners 2013-2017. She has authored several publications and a book chapter.
Courtney Pride, LSW
Courtney is an LSW and traumatic brain injury social worker for the Traumatic Brain Injury program at the WVU Center for Excellence in Disabilities. She holds a bachelor's degree in social sciences and graduated from Fairmont State College in 2003. She previously worked for the WV Department of Health and Human Resources for over thirteen years with the WV Birth to Three Program and Child Protective Services.
Doug Cumpston
Doug Cumpston is an Assistive Technology Specialist at West Virginia Assistive Technology Systems at the WVU Center for Excellence in Disabilities. He holds trainings and presentations about accessibility through the state. He recently presented at the 2018 Association of University Centers on Disabilities (AUCD) Conference on Creating Accessible Documents. He graduated from the California University of Pennsylvania in 2008. He has worked with people with disabilities and in the mental health field for over 10 years.
Rachel Hibbs, DPT, NCS, ATP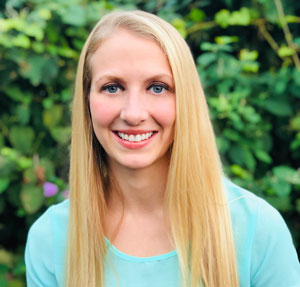 Rachel Hibbs, DPT, NCS, ATP is an Assistant Professor and Director of Continuing Education in the Department of Rehabilitation Science and Technology at the University of Pittsburgh. She also currently provides clinical care at the University of Pittsburgh Medical Center (UPMC) Center for Assistive Technology and the UPMC Rehabilitation Institute. She earned a B.S. in Rehabilitation Science and certificate in Pathokinesiology and completed her Doctorate in Physical Therapy at the University of Pittsburgh. Prior to her current role, she provided clinical care full time at UPMC Rehabilitation Institute Spinal Cord Injury Unit and at the Cleveland Louis Stokes VA Medical Center Spinal Cord Injury Service. She has clinical and research experience working with individuals with neurological disorders and the use of wheeled mobility and assistive technology to improve quality of life. Her interests include seating and wheeled mobility, ambulation in incomplete SCI, upper limb preservation in primary wheelchair users, and adaptive sports and recreation. She is active in the adaptive sports community as an advisory board member of the Pittsburgh Steelwheelers and a Classifier for the National Wheelchair Basketball Association. She also is a member of the medical team for the Pittsburgh Marathon Handcycle Assistance Team.
Marshall Tempest
Marshall Tempest is currently employed at University of Pittsburgh as a spinal cord injury research study coordinator at UPMC Mercy Hospital. In 1991 at 18 years old he sustained a T12 spinal cord injury due to a spinal cord injury. He graduated from Kent State University in 1998 with BA in Psychology. He has spent 25 years as a Wheelchair basketball athlete/ Board member in the National Wheelchair Basketball Association. He also spent six years competing with the Pittsburgh Penguin sled hockey team. He has completed many handcycle marathons and enjoys being active competitively and recreationally with handcycling. He serves as President of the Pittsburgh Steelwheelers adaptive sports organization and Treasurer of the Western Pennsylvania United Spinal Association. He has served as co-leader of the Spinal Cord Injury Peer Support Group at UPMC Rehabilitation Institute for the past 10 years.
Jennifer Bogner, PhD, ABPP, FACRM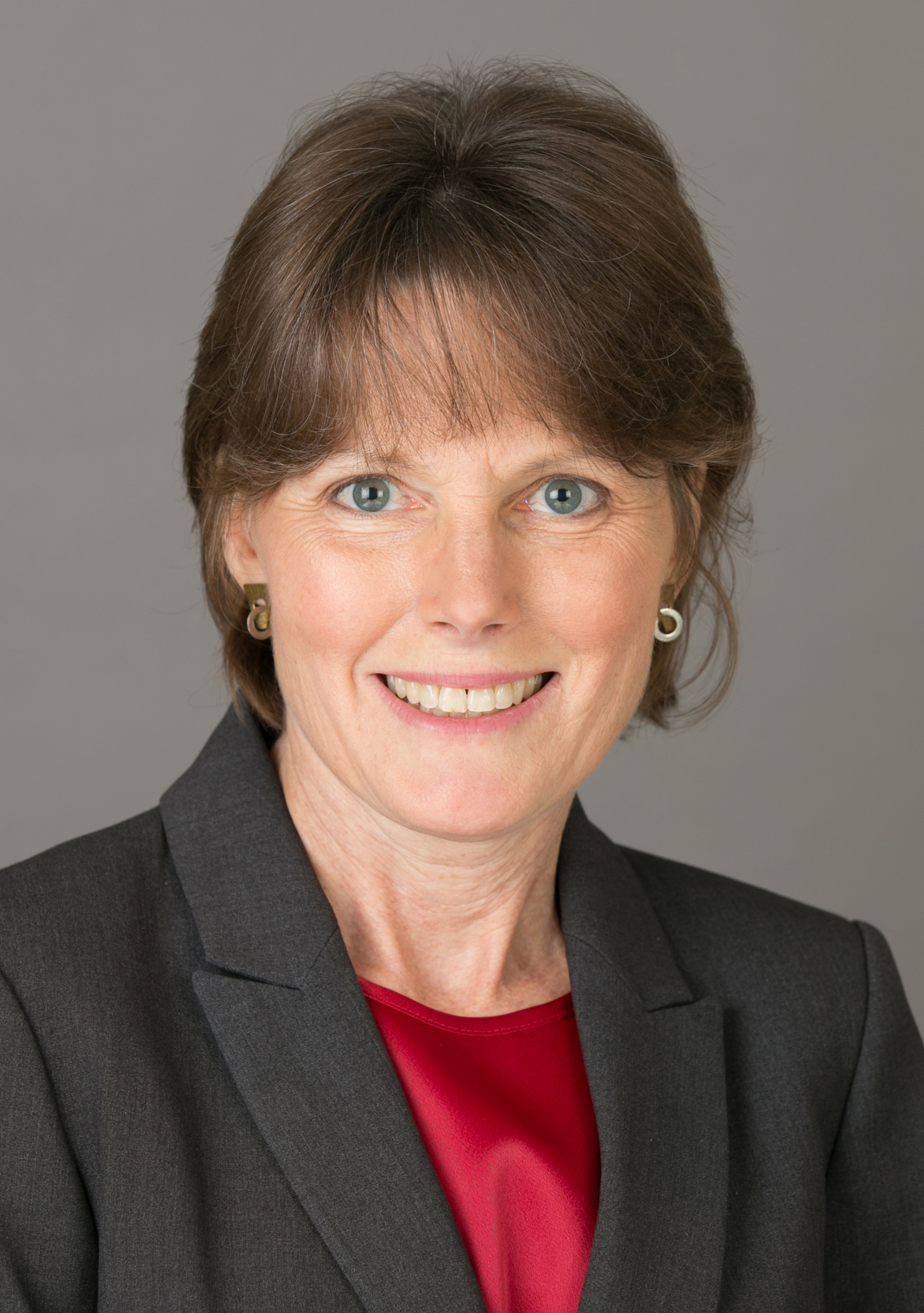 Jennifer Bogner is a professor and director of the Division of Rehabilitation Psychology in the Department of Physical Medicine and Rehabilitation at the Ohio State University. Dr. Bogner has an extensive record of grant funded research, high quality publications, and conference presentations. Her recent research publication exploring contextualized treatment in TBI inpatient rehabilitation received the Readers Choice Award by the Archives of Physical Medicine and Rehabilitation.
Steven Wheeler, PhD, OTR/L, FAOTA, CBIS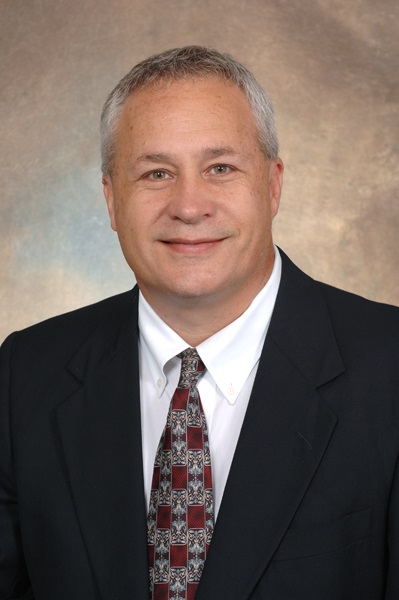 Steven Wheeler, PhD, OTR/L, FAOTA, CBIS is a professor and the chair of the occupational therapy program at the West Virginia University School of Medicine. Dr. Wheeler is also the principal investigator of the West Virginia Traumatic Brain Injury State Program and co-author of the American Occupational Therapy Associations Occupational Therapy Practice Guidelines for Adults with Traumatic Brain Injury.
Amanda Acord-Vira, EdD, OTR/L, CBIS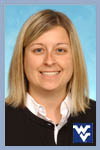 Amanda Acord-Vira, EdD, OTR/L, CBIS is an associate professor of occupational therapy program at the West Virginia University School of Medicine. Dr. Acord-Vira is also the principal investigator of the West Virginia Traumatic Brain Injury Federal Program and co-author of the American Occupational Therapy Associations Occupational Therapy Practice Guidelines for Adults with Traumatic Brain Injury.
Barbara Darkangelo, PT, DPT, NCS
Barbara Darkangelo is a Senior Physical Therapist in the polytrauma clinic at the James a Haley Veterans Affairs Hospital in Tampa, Florida. Dr. Darkangelo is an established TBI clinical expert who holds the Neurologic Specialist Certification from the American Physical Therapy Association.
Karen McAvoy, PsyD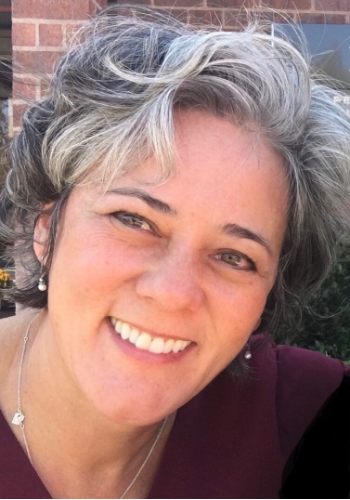 Karen McAvoy, PsyD is dually credentialed as a clinical and school psychologist. She practiced as a Pediatric Psychologist at Seattle and Denver Children's Hospitals and as the Director of the Center for Concussion with Rocky Mountain Hospital for Children. She also practiced as a School Psychologist for 20 years serving as Coordinator of Mental Health, Coordinator of Manifestation Determinations and Coordinator of the Brain Injury Team at Cherry Creek School District. After 20 years on the frontlines in a school district, Dr McAvoy then served as a consultant for an additional 10 years to the Colorado Department of Education - providing trainings to multi-disciplinary school teams across the state of Colorado on the impact of brain injury and neuro-diversity on learning and behavior. Dr McAvoy is the author of REAP (Remove/Reduce* Educate*Adjust/Accommodate and Pace) – a community-based inter-disciplinary team approach to concussion management customized in 12+ states: www.REAPconcussion.com. She is also the co-founder/owner of www.GetSchooledOnConcussions.com a website and training curriculum empowering educators to oversee and direct Return to Learn efforts for students with concussion as they return to school. Dr McAvoy continues to keep a foot each in the world of medicine and education: half-time she provides assessments, treatment and consultation to adults and children suffering from mild/moderate/severe brain injury at the Aasha Brain Clinic in Ft Collins, CO. The other half of her time is spent routinely traveling the country providing training to schools on Return to Learn following brain injury.
Grace Lauzon, MM, MT-BC
Grace Lauzon, MM, MT-BC is a board-certified music therapist at the Center for Excellence in Disabilities in Morgantown, West Virginia. At the CED, Grace operates the music therapy clinic and community programming to serve individuals of all ages with disabilities. In addition to her clinical work, she is an adjunct professor of music therapy at West Virginia University where she teaches introductory music therapy courses and supervises undergraduate practicum students.
Grace earned her bachelor's degree in music performance from Murray State University, and her equivalency and master's degrees in music therapy from the University of Kentucky. She also holds advanced certifications in NICU music therapy and level one of Orff-Schulwerk (music education). Her research has been presented and accepted at the national and international level, and she has a wide and varied clinical background in inpatient and outpatient settings including early childhood development, special education, inpatient pediatric and adult psychiatry, pediatric and adult medical, community therapy, assisted living and memory care, and music wellness. Her primary research interests are rooted in Disability Theory, Social Justice Theory, human lifespan development, intersectionality, and interdisciplinary collaboration.
Melissa S. Walker MA, ATR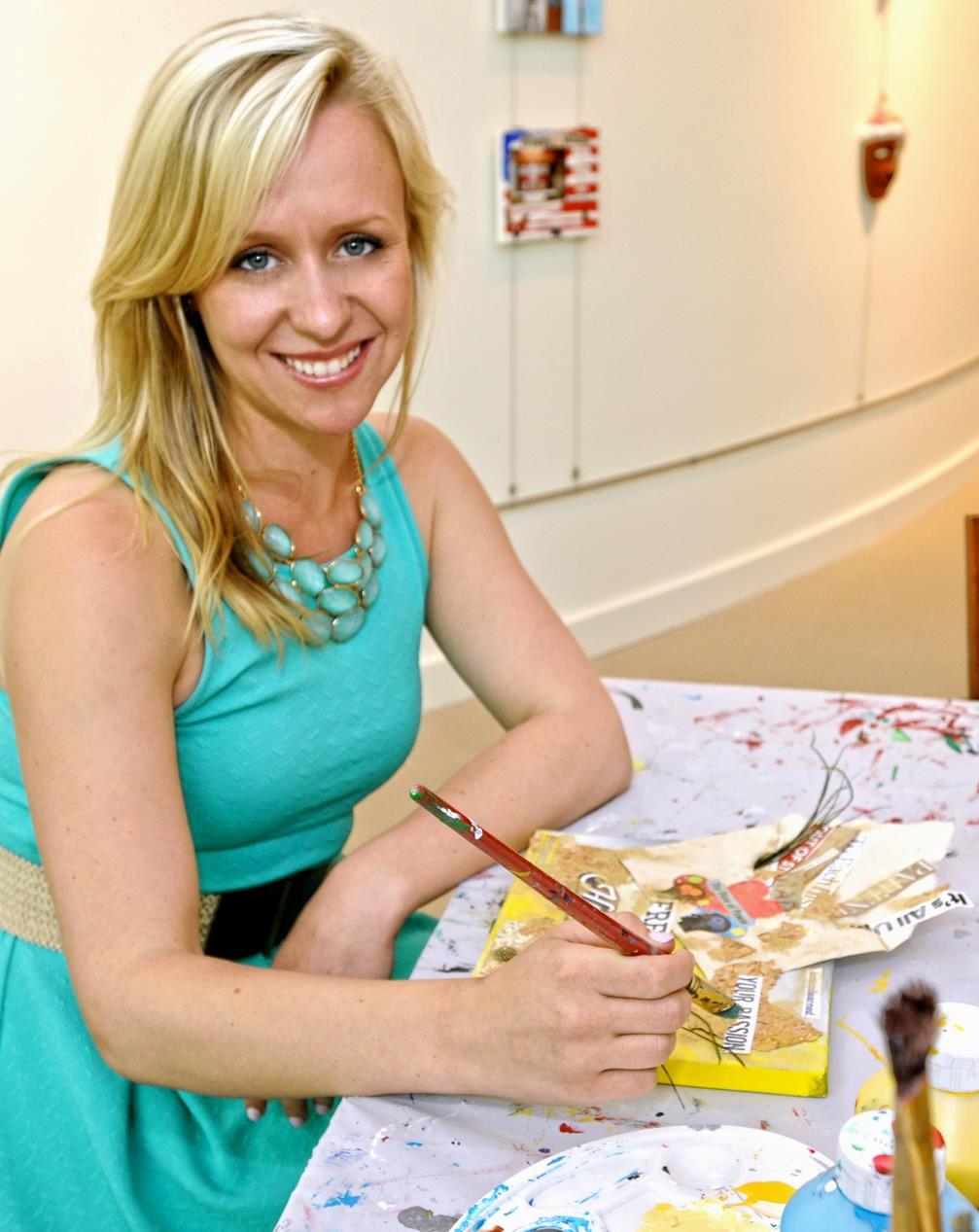 Melissa S. Walker MA, ATR, serves as the Lead Art Therapist for Creative Forces®: National Endowment for the Arts' Military Healing Arts Network and Healing Arts Program Coordinator at the National Intrepid Center of Excellence (NICoE), a directorate of the Walter Reed National Military Medical Center. Melissa helped to develop the Healing Arts Program at the NICoE, where she works with military service members (SMs) diagnosed with traumatic brain injury and associated psychological health conditions. She and her team treat SMs using creative arts therapies, allowing them to effectively express the invisible wounds of war. Masks made by NICoE SMs were highlighted in a 2015 edition of the National Geographic, and the art therapy program is also discussed in Melissa's 2016 TED talk. Melissa actively engages in art therapy research and was listed as one of "100 Women in Science" by Taylor & Francis. Melissa received her Master's Degree in Art Therapy from NYU.
Rebecca Vaudreuil, EdM, MT-BC
Rebecca Vaudreuil, EdM, MT-BC, is a board-certified music therapist who earned her bachelor's in music therapy at Berklee College of Music and her master's in educational neuroscience at Harvard Graduate School of Education. She founded music therapy programming for active duty military populations in 2010. Since 2014, Rebecca serves as the Lead Music Therapist for Creative Forces®: NEA Military Healing Arts Network, developing music therapy best practices and programs across the network. She provides clinical and research mentorship for Creative Forces music therapists and is passionate about community arts programming. Her work has been featured by CNN, ABC's World News Tonight, the PBS Memorial Day Capital Concerts (2017, 2020), and in a White House Blog. She is currently working on her Masters in Social Work at Fordham University.
Liz K. Freeman, MA, BC-DMT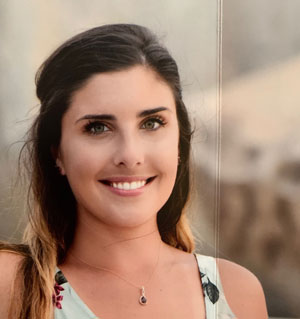 Liz K. Freeman, MA, BC-DMT, serves as the Henry M. Jackson Foundation for the Advancement of Military Medicine Lead Dance/Movement Therapist for the National Endowment for the Arts initiative, Creative Forces®: NEA Military Healing Arts Network. She works at the National Intrepid Center of Excellence (NICoE), a directorate of the Walter Reed National Military Medical Center and an integrative treatment program for service members living with traumatic brain injury and associated psychological health conditions. Liz provides dance/movement therapy (DMT) treatment to active duty service members and veterans, which focuses on leveraging the mind-body connection to increase nervous system regulation and emotional resilience. She is a board-certified dance/movement therapist, and received her MA in Dance/Movement Therapy and Counseling from Antioch University of New England and her BA from Beloit College in Dance.
Keynote Speaker: Eric Washington
Shares his story and how he overcame adversity, as well as why life isn't fair and how to accept that.
PINK Concussions Session Description:
Sex and Gender Differences in Brain Injury - What are they and why should we care?
Communication Strategies for people with TBI
TBI can result in cognitive problems that affect how a person communicates. These communication challenges can affect interactions with all communication partners, including family members, friends, co-workers, and others in the person's social network. In this session, we will talk about common communication challenges reported by people with TBI, and practice strategies for successful communication.
Evidence-Based Concussion Management
The purpose of this session will be to describe some of the current clinical tools used to evaluate concussion/mTBI in a clinical setting, review recent literature with regard to evidence-based approach to management of acute, subacute, and chronic concussions. We will discuss the current concussion profile-based approach to targeted, specific intervention, and use case examples of subacute and chronic concussions to illustrate this approach.
Brain Injury Clubhouses: An innovative service model for persons with brain injury
Session description:
Acquired Brain Injury (ABI) Clubhouses are supportive community centers modeled after mental health clubhouses that offer people living with brain injury opportunities to resume productive lives through partnership, work, and social connections. This presentation will discuss how clubhouses help members to take ownership of their own recovery so they can lead satisfying, productive lives. Current Clubhouse members will provide their perspective on how attending an ABI Clubhouse has helped them in their recovery process.
Presentation Objectives:
Participants will gain an understanding of the history of the ABI Clubhouse model, how these programs function and the unique and comprehensive services offered through these programs.
Participants will gain an understanding of how ABI Clubhouse models help survivors of brain injury regain skills and reconnect with their community. The latest research will be shared on the neurobehavioral impacts on persons with brain injury functioning and participation levels from derived from attending these programs.
Current members of an ABI Clubhouse will share their experiences with ABI Clubhouses and how these services have positively impacted their lives.
TBI and Memory Loss
Memory loss is a common symptom and occurrence when one obtains a Traumatic Brain Injury (TBI). Often individuals with TBI's are uncertain why they have difficulty recalling information or remembering things which impacts their lives and relationships. In this workshop, we will learn about the available treatment options, strategies available to help improve memory, and explore what Assistive Technology is available to help make everyday life easier.
Real life after rehab
Regardless of specific type of injury, after hospital stays, rehabilitation, and appointment after appointment, when the dust finally settles the purpose of all of these should become more evident to all team members including the individual with the new disability: to get back to "real life". Really living could and should include travel, recreation, and any other activities that encourage return to personal, family, and community life with new strategies for success. This session will provide scenarios experienced by the presenters in their own real lives and as rehabilitation professionals, tips and tricks, and resources for professionals, individuals living with disabilities, and caregivers to return to real life after rehab.
Optimizing Rehabilitation Outcomes following TBI through Contextualized Treatment
Rehabilitation providers utilize evidence-based treatment approaches to maximize functional outcomes when working with individuals with TBI. This presentation will discuss the results of a research study investigating the use of contextualized treatment during inpatient rehabilitation and community participation. Interdisciplinary assessment and intervention strategies and activities will be provided.
After taking part in this presentation, participants will be able to:
Describe the research exploring inpatient contextualized treatment and community participation for persons with traumatic brain injury.
Apply assessment and intervention approaches/activities consistent with a contextualized treatment.
Strategies to Improve Executive Cognitive Functions following Traumatic Brain Injury
Traumatic brain injury (TBI) is a leading cause of death and disability among children and young adults in the United States. This presentation will address assessment and intervention strategies to facilitate optimal functional recovery following traumatic brain injury. Emphasis will be placed on executive cognitive functions and the use of client-centered assessment and contextualized interventions to promote long-term functional progress.
After taking part in this presentation, participants will be able to:
Define executive cognitive functions and discuss how they impact participation in adult roles and relationships
Illustrate assessment and treatment strategies to promote client engagement and functional progress during rehabilitation.
Caregiver Guide and Resources
Overview of the Department of Defense Center of Excellence, mission and goals. Review of current clinical tools and revision process. Highlight several new tools (updated MACE 2, Progressive return to Activity and Caregiver Guide.
Bring the Beat In: Evidence-Based Music Therapy Practices for Traumatic Brain Injury
Have you ever wondered what makes you tap your toe when you hear a catchy song? How music helps you pass the time during a mundane task? How a piece of music can either make your day 10 times better, or 10 times worse?
Music therapy, an allied-healthcare profession, is the evidence-based application of music interventions to address non-musical goals. Learn how board-certified music therapists utilize musical properties, neurologic responses to musical stimuli, and clients' unique relationships with music to motivate change for TBI survivors. Additional topics covered will include common goal domains address through music therapy interventions, examples of standardized and non-standardized interventions, and contraindications to music therapy.
REAP - It Takes a Village
REAP is a community-based concussion management protocol that has been customized as a resource in West Virginia. Any level of brain injury in a child can impact the entire family and caretakers. A medical-home-school approach is most effective in supporting a child and family going through the difficulties of brain injury. This session will cover resources ranging from mild to moderate to severe brain injury.
Objectives:
Participants in this session will learn about the community-based concussion management protocol called REAP Remove/Reduce*Educate*Adjust/Accommodate*Pace
Participants in this session will explore additional resources for children and their families who are navigating the world of moderate to severe brain injury
Participants in this session will learn how seamless communication between medical-home-school teams can provide the widest safety net for students following a brain injury
REAP - A Community-Based Based Concussion Management Protocol Customized for West Virginia
After the tragic loss of a Colorado high school football player in 2004, REAP was developed to help place all teams on the same page with regard to awareness about concussion in children and adolescents. Color-coded for 4 teams - medical, family, school physical team and school academic team - and providing guidance over 4 weeks, REAP - which stands for Remove/Reduce*Educate*Adjust/Accommodate*Pace - provides a roadmap for a community to come together to make sure children and adolescents are safely progressing through recovery from concussion. In 2018, REAP was customized as a West Virginia specific resource.
Objectives:
Participants in this session will learn how each team in REAP is essential, yet each team has different roles in concussion management
Participants in this session will learn how to utilize REAP as a West Virginia resource to increase awareness and education across the state
Participants in this session will learn what role each team plays, and what data each team collects, in the consensus decision to safely return a student with concussion back to play
Creative Forces®: Art, Music, and Dance/Movement Therapy for Military Service Members and Veterans with TBI
Creative Forces is an initiative of the National Endowment for the Arts in partnership with the U.S. Departments of Defense and Veterans Affairs and state and local arts agencies with administrative support provided by Americans for the Arts and the Henry M. Jackson Foundation for the Advancement of Military Medicine, Inc. that seeks to improve the health, wellness, and quality of life for military and veteran populations exposed to trauma including the sustainment of traumatic brain injury (TBI), as well as their families and caregivers. The initiative places creative arts therapists at the core of patient-centered care at clinical sites throughout the U.S., including a telehealth program, and community arts opportunities.
This presentation will focus on Creative Forces' efforts to build network-wide organizational capacity to standardize clinical operations, which have assisted in driving research across the areas of intervention, assessment, documentation, and program evaluation for patients with traumatic brain injury (TBI). This will be accomplished through didactic and experiential methods of information dissemination across Creative Forces programmatic pillars of clinical, community engagement, and capacity building.