Committee Leadership
The Advisory Committee is co-chaired by Dr. Amanda Acord-Vira and Dr. C. Andrew Gilliland. The Vice Chair is Meredith Pride.
Amanda Acord-Vira, Ed.D.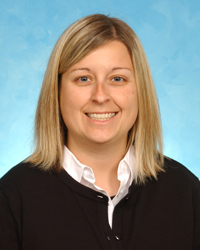 Dr. Amanda Acord-Vira received her MOT degree in occupational therapy and Ed.D. in educational psychology from West Virginia University. She also obtained her graduate certificate in special education and traumatic brain injury from George Washington University. Her experience includes over 15 years working with individuals following acquired and traumatic brain injury through clinical practice, research, and education. She is currently an associate professor in the Division of Occupational Therapy at West Virginia University. Her research interests include return to community participation, work, school, and functional activity following brain injury. She has held several leadership positions throughout her career, including being the OT manager at an inpatient rehabilitation facility, the quarterly editor for an OT work and industry publication, and serving as the chair and vice chair for several committees.
Meredith Pride: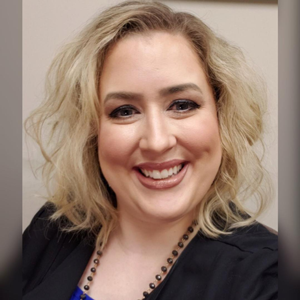 Meredith graduated from West Liberty State University in 2002 with a Bachelor of Science in Business Administration with a specialization in Administrative Science. She is the Independent Living Skills Trainer and Advocacy Specialist with the Appalachian Center for Independent Living. She works with individuals with traumatic brain injuries frequently, teaching them life skills to be more independent, empowering them to advocate for themselves and encouraging them to live life to the fullest. She is a member of the WV Olmstead Council, the Kanawha Putnam Emergency Planning Committee, the Putnam County Threat Preparedness Partnership and the Kanawha-Charleston Planning and Advisory Committee. She currently works with the leadership of the Kanawha-Charleston Planning and Advisory Committee to establish the Vulnerable Populations/Access Functional Needs Subcommittee. As an advocate, she meets with our local, state and federal lawmakers on key issues affecting individuals with significant disabilities, including those with traumatic brain injury.